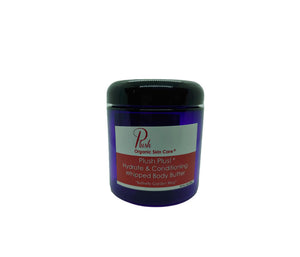 8floz; Great for dry skin types and any skin type thats in need of constant hydration and tonal skin balance against harmful UVA and UVB rays; specifically blended with specific butters and pressed oils to promote a healthy body complexion!
Created with 100% certified organic ingredients: Shea Butter,aloe vera butter, beeswax(cruelty free), cocoa butter, kupaku butter, bee pollen(cruelty free, ethically sourced) ceramide complex, calendula, avocado butter, lanolin butter, vitamin k, mango butter, sunflower seed, rose flower water, natural spring water, neem seed, orange peel oil, lavender plant oil,white willow bark plant, witch hazel plant water, organic alcohol(plant derived) polysorbate 60, stearic acid, xanthan gum, tetrasodium diacetate(organic plant derived preservatives).
Available in a mix of summer inspired scents; Just write in the scent(s) you would like!
Unscented,
Summer Goddess Blossom (exotic orchid, osmanthus with warming bergamot, sandalwood and musk),
Florida Citrus Basil (blood oranges, tangerines, garden greens and basil accented with sparkling lime),
Vanilla Bean
Dark Love Affair(dragons blood, touches of jasmine flower, black rose, and sandalwood),
Caribbean Island Bliss(like a pina colada, pineapple, coconut, whipped cream, bananas)
Sweet Pea & Strawberry (sweet pea flowers, fresh strawberries)
Florida Keys (an oceanic blend of green tea, aloe, lime and lemon spritz and a blend like aquaflore, with a touch of orange blossom),
Iced Colada -just like a pina colada
Island Paradise - Hibiscus flower, with hints of black raspberry, magnolias and touches of pomegranate)
South Florida Sangria(Chardonnay, White Citrus, Strawberry, Oranges, Pineapple).
Summer Goddess Blossom (exotic orchid, osmanthus with warming bergamot, sandalwood and musk),
Island Goddess(hibiscus, teak wood, orchids, coconut),
Sunkissed Caribbean Island (Vanilla, Coconut, Musk, Brown Sugar,Chocolate, Sandalwood)
Bamboo Teak Garden(bamboo, grapefruit zest, mango, sandalwood with hints of teak wood),
Gardenia Zen Garden(gardenias, magnolias, soft bamboo teak, sandalwood, pinches of grapefruit & lemon),
Lavendar & Lemon Zest(fresh lavender with lemon zest)