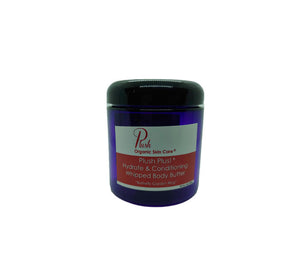 8floz; Great for dry skin types and any skin type thats in need of constant hydration and tonal skin balance against harmful UVA and UVB rays; specifically blended with specific butters and pressed oils to promote a healthy body complexion!
Created with 100% certified organic ingredients: Shea Butter,aloe vera butter, beeswax(cruelty free), cocoa butter, kupaku butter, bee pollen(cruelty free, ethically sourced) ceramide complex, calendula, avocado butter, lanolin butter, vitamin k, mango butter, sunflower seed, rose flower water, natural spring water, neem seed, orange peel oil, lavender plant oil,white willow bark plant, witch hazel plant water, organic alcohol(plant derived) polysorbate 60, stearic acid, xanthan gum, tetrasodium diacetate(organic plant derived preservatives).
Available in a mix of winter inspired scents; Just write in the scent(s) you would like!
Mistletoe Midnight (Fir pine, cranberries, vanilla bean, spearmint & peppermint)
Nativity Night (Frankincense, Myrrh, hits of crisp pine needle and spearmint)
New Years eve (Zinfandel wine, white grapes, chardonnay)
Blue Winter Sky(peppermint, spearmint, and cold winter air sparkle through a fresh blend of lime, crisp apple, and bergamot, while notes of winter lily, coconut, and galbanum)
Peppermint Candy Cane Bark
Alpine Cheer (fir needle, cinnamon stick, cranberries, crisp apple and cedarwood)
Blushing Hot Cocoa –(vanilla bean, cocoa, cacao bean)
Candy Cane –(peppermint/spearmint blend)
Cinnamon Roll (vanilla bean, cinnamon spiced, sugar cane blend)
Cuddle Me By The Fire(NEW!)(Woods, sweet rapsberry and vanilla bean)
Spiced Cranberry & Vanilla Bean
Yuletime Cheer(NEW)(mulled mandarin oranges, snowy cranberries, spicy clove, and pine needles.)